429 Views
8-Steps To Follow Before Applying For A Mortgage In Canada?
6 min
When applying for a mortgage, it's crucial to be prepared. Before applying for a mortgage in Canada, read this blog to learn about the step-by-step process.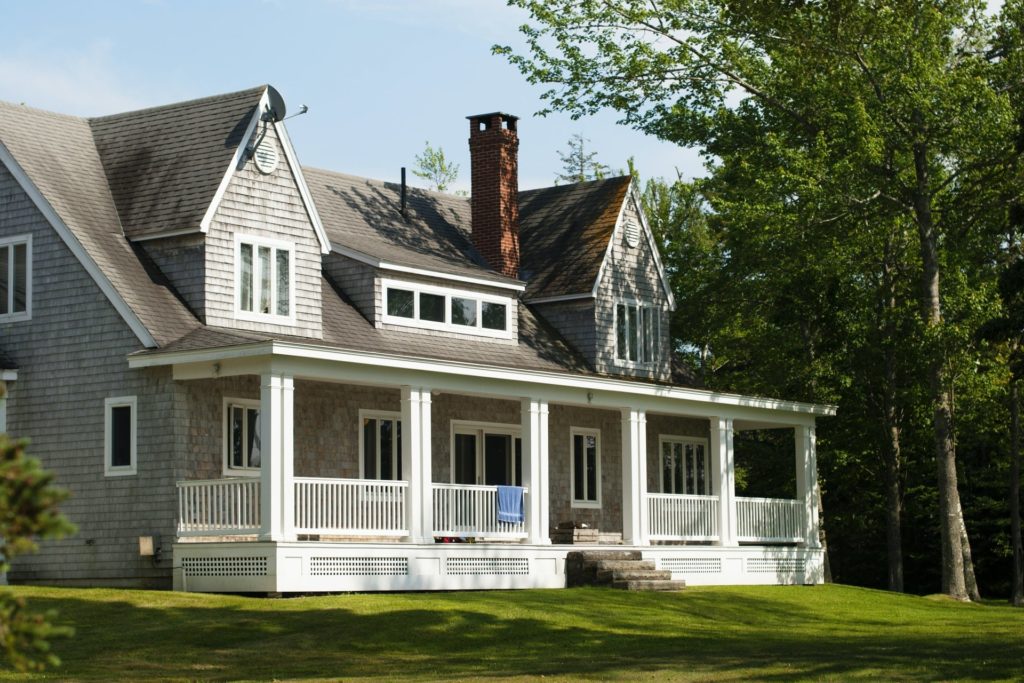 Understandably, not all first-time buyers in Canada have the financial means to pay for their dream home upfront at the start of their careers. Hence, they take help from the bank and financial institutions provided mortgage facilities to purchase a new home.
This borrowing from banks and other financial institutions involves repaying the loan amount along with the contracted interest. This may look straightforward, but there are several factors to consider before a prospective homebuyer applies for a mortgage.
1. You must get your down payment ready.
You will not be able to buy a house in Canada unless you have enough money set aside to cover the down payment, which must be paid upfront in full. Your lender will inform you about the down payment as a percentage of the overall property cost. And varies between 5%-20% depending on the cost of the property.
2. Before applying for a mortgage, you must first get pre-approved.
Pre-approval is the key to peace of mind while buying a home. It tells you whether you are financially ready for the obligations of mortgage repayments as a homeowner. It allows you to create a budget that you can manage with a pre-approved mortgage in place.
If you have been pre-approved, you can lock in a fixed interest rate for a limited time while you are still looking for a home. When you approach a lender for pre-approval, you will be required to send the following documents:
The government issued identification cards (IDs) as proof of identity.
Address proof is needed.
Contact information of the employer as well as their work background
Evidence of earnings
List of debts and assets
Your credit history would be scrutinized by lenders to find out your payment history and financial stability.
3. Which mortgage, open or closed, is good for you?
If you get a windfall, you might want to make balloon payments to repay the mortgage as soon as possible. This is allowed only when you have an open mortgage, which allows you to make prepayments to reduce your mortgage debts. This form of mortgage, however, normally has a higher interest rate.
A closed mortgage, on the other hand, has a lower interest rate but restricts the amount of money you can pay for your mortgage to make it paid off quicker. If you choose to make prepayments that are greater than the cap set by your lender, or if you want to breach the mortgage agreement, you will normally be charged penalty fees.
4. How much time needed to repay your mortgage?
The amortization duration is the amount of time it takes you to repay the loan's principal (plus interest). Your monthly payment obligation will change according to the amortization period, which runs between 10 and 25 years.
5. When your mortgage deal ends, do you will need to renew it?
A mortgage term is "the length of time your mortgage contract is in place." The length of time varies from a few months to 5 years, and in some cases beyond 5 years.
The terms & conditions stipulated in the mortgage agreement with a mention of pre-decided interest rates are valid until the end of the mortgage term. Once the mortgage term is over, to get the same terms and conditions or the interest rate, you will have to request the lender to extend or renegotiate your mortgage terms.
6. What would be the frequency of your mortgage payments?
It is up to you to decide how much you need to set aside toward your mortgage payment. Make sure that the payment plan is within your budget and repayment capacity. You may choose to pay annually or monthly. You can even pay twice a month, called semi-monthly. You can choose to pay weekly or biweekly.
Mortgages in Canada go through a stringent procedure before approval. Therefore, you should seek the advice of a reputable mortgage specialist who can assist you in obtaining a loan to purchase a new home.
7. Which one to go for, a fixed or variable interest rate mortgage?
Fixed interest rates are always kept higher than the variable interest rates because the lender cannot change the interest rate during your mortgage tenure even if the bank or the financial institutions increase the existing market rate of interest. In the agreement, it is mentioned as fixed and guarantees no further change.
A variable interest rate mortgage may change during the mortgage tenure based on the prevailing market rates. Currently. Your interest rate is lower than the market rate which most banks keep that way initially to attract the homebuyer, but this may soon change at the bank's discretion.
Bank preserves the right to change the mortgage rate from time to time citing the fluctuations in the market rates. Banks keep the Variable mortgages lower than fixed mortgages because of the volatility in the market.
However, some lenders have hybrid or mixed mortgages. A portion of your mortgage is shielded from interest rate fluctuations in these forms of mortgages (like in fixed-rate mortgages). The rest is not going to happen.
As a result, if interest rates fall, you will still prosper, just not as much as with variable-rate mortgages.
8. What is the difference between conventional and high-ratio mortgages?
Traditionally, mortgages require up to a 20% down payment. But sometimes, the homebuyer is not financially well placed to meet the 20% requirement and pay less. The high ratio mortgages are those where you pay less than 20% down payment. In cases like this where the down payment is low, the Borrowers must pass a stress test under which they must qualify at the contracted mortgage rate plus 2%.
The more money you put down, the less imposing the qualification requirements become. A higher down payment gives you more leverage against the bank's qualifying conditions, which are in place to protect them in the event of mortgage default.
The less rigorous the qualification requirements are, the more protection you must give (collateral).
The private or alternative lenders are more adaptable to the needs of many borrowers who may not fit into the hierarchical structure of lending of major banks.
As you can see, there are a lot of factors to consider than just the mortgage rate when shopping for a mortgage. The mortgage application process can be nerve-wracking, but it does not have to be.
You should be better informed the next time you apply for a mortgage after reading the next post. The process will go much more smoothly if you know exactly what mortgage lenders will be looking for, where to look, and what to expect.
References:
https://www.canada.ca/en/financial-consumer-agency/services/mortgages.html
Post your comment
Join the discussion...