1.4K Views
What Should You Choose: Upsizing Vs. Second Home In Canada  
6 min
Do you feel the need to have a home with a bigger space to satisfy your family's growing needs?
Do you feel the need to secure your retirement or expand your assets?
Up-sizing or buying a second home could be the option for you.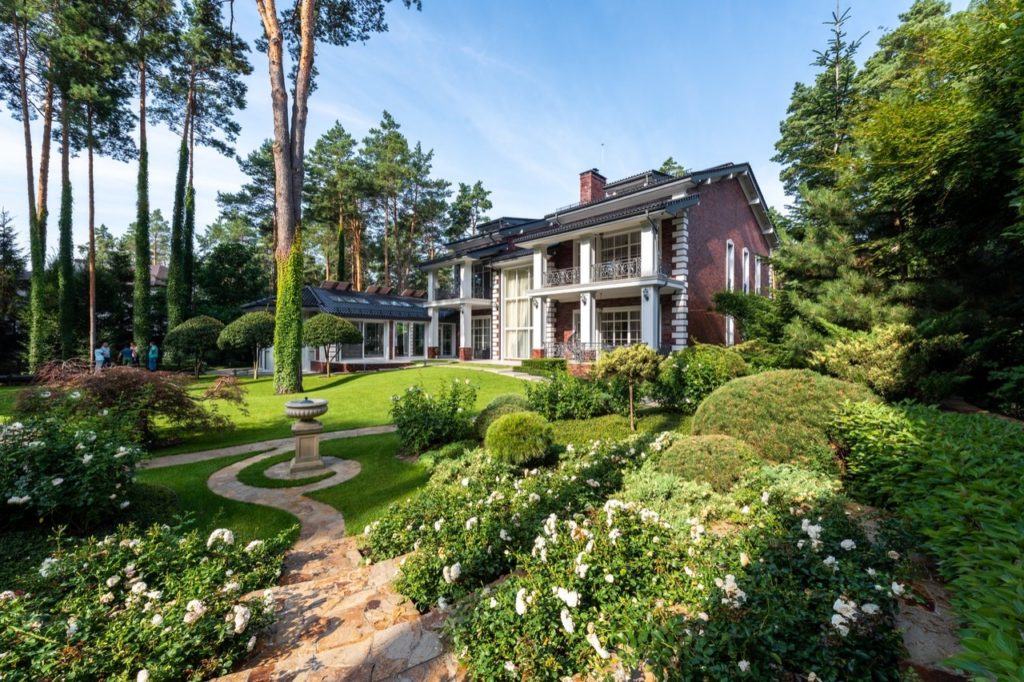 What Do You Mean by up-sizing in Canada in Simple Language?
Upsizing refers to shifting from your current residential accommodation to a new feature-laden house with more space and a better location.
For example, if your current house lacks a dedicated home office or an in-ground swimming pool, an upsized home can serve and meet all such requirements.
"Pandemic has changed the way we work. Working from home created the need for me to have a dedicated workspace free of all the disturbances and full of office amenities. The only solution for me was to up-size." said William Johnson, who recently shifted to an upsized house in the Greater Toronto Area.
The pandemic or the growing size of the family triggered an upsized house, which now became a necessity for people like William. Most people are now willing to invest in a larger or upsized home.
What Do You Mean by Second Home in Canada in Simple Language?
A second home is an alternate residential accommodation distinct from your present house.
Gone are the days when buying a second home was construed to be an affair between the rich and the wealthy. It has become a norm to buy a second home even among the people belonging to the middle and the upper-middle class.
This gains evidence from a recent survey conducted on the young population (20 to 35 years of age) in Canada revealed a second home fascinates most Canadians, and they want to buy it. For some, a second home was simply a vacation getaway, while some considered it their retirement home.
A surge in demand causes a constant rise in the sales of homes at resorts and bedroom communities, primarily in downtown or remote locations, which are usually free from the hassles and bustles of city life.
There is no end to the reasons for buying a second home, as they vary from individual to individual and on their specific interests. However, below are some of the most common reasons for a second home:
You want to downsize and are looking for a smaller home, which can promote your family values and bind your family members together.
You are tired of the fast city life and want to enjoy some time in peace, where there is no mad race for achieving excellence and economic attractiveness.
You are a nature lover and want to experience the shades of mother earth by escaping the concrete jungle.
You want to build your equity and are looking to invest in a second home as a long-term investment option.
You want to earn via rental income and buy a second home to rent it out as a vacation house.
What Are the Pros and Cons of Upsizing in Canada?
Upsizing can be a preferred option for many. However, it has its pros and cons:
Pros:
You will get more space, features, and amenities, raising your standard of living by several notches.
Bigger houses are more expensive than smaller houses in the same locality. Hence, buying a bigger home will boost your overall wealth.
Cons:
You will be required to commit more time and money to maintain your upsized or bigger house.
The utility bills, electricity bills, and water charges will be higher because of increased consumption.
If you have availed of an additional mortgage loan, it could further stress your finances as you will spend a sizable chunk of your income on meeting the monthly mortgage payments.
What Are the Pros and Cons of Buying a Second Home in Canada?
Rejuvenation is a need. Everybody wants to get refreshed for some time amid nature. Buying a second home can serve this purpose, but it has pros and cons. These are:
Pros:
Like every real estate property, buying a second home will cause a surge in the prices.
Appropriately located second homes are always in demand, and you can rent them out to vacation lovers. It will allow you to earn rental income, helping you to augment your annual income.
You get to enjoy nature, appreciate life, and feel refreshed. It will help you rejuvenate and become more productive in your office.
Cons:
Buying a second home involves big money. If your search was not adequate, or your purchase was ill-timed, then:

It will be hard for you to find potential buyers and renters, making your second home a dead property.
On top of this, you need to keep paying your monthly mortgage payments but get no real return from your investment.
Since you own two homes to care for, this will:

Require more of your time and attention in the maintenance of your properties
Increase your utility bills, and you will shell out much of your savings to serve your monthly electricity and water bills.

Investments in the real estate markets are risky. The risk increases even more when a property is located downtown or in a remote location having lesser economic development. It can create chances for even a decrease in the value of your second home.
What Is the Difference Between Upsizing and Second Home?
S. No.
Parameters of Difference
Upsizing
Second Home
1.
What happens?
You sell your existing smaller house and move to a bigger house, which has more amenities and space.
You buy a vacation/ retirement house in a peaceful location.
2.
Maintenance Costs and Utility charges
Increases, due to a bigger size
Increases, as now you will be having two properties to maintain
3.
Major Monetary Benefit
Upsized homes are bigger and are more valuable. This increases your overall wealth.
Second homes help you gain rental income from vacationers. There are chances of capital appreciation as well.
4.
Major Non-Monetary Benefit
You get more features, such as a swimming pool, dedicated office, customized floor plans, etc.
You get to rejuvenate and spend some time in a quieter setting, away from the hassles of city life.
5.
Financial Burden
Increases, primarily due to an increase in maintenance expenses and mortgage payments.
Increases comparatively more, due to an additional increase in:
a) Maintenance expenses
b) Utility bills and
c) Monthly mortgage payments
Post your comment
Join the discussion...