355 Views
What Is An External Transfer In The Banking System Of Canada? 
6 min
Are you still writing checks? Do you even now stand in the long queues and wait for your turn? Get out of your traditional mindset. In the 21st century, more efficient forms of money transfers allow you to do banking from the comfort of your home digitally. External money transfers are the transfer types we will study here!
What Do You Mean by The Term "External Transfer"? Explain in Simple Language.
An external transfer (more commonly known as Wire Transfer) allows you to transfer funds from your bank account to another, which can be owned by you or by your payee. Using an external transfer, you can transfer funds electronically in both the offline and online mode by either:
Visiting the bank branch, preferably, in which you have your bank account
or
By using the online banking services offered by your bank, such as net banking, bank's mobile application, etc.
You can also perform an external transfer using the mobile application designed for receiving and sending payments. Some prominent mobile applications in Canada allowing you to transfer money using their platform are Apple Pay Canada, Google Pay Canada, Wise App, PayPal Canada, etc.
This technique involves scanning QR codes, usage of UPI IDs, or simply entering the bank details of your payee or recipient of the money.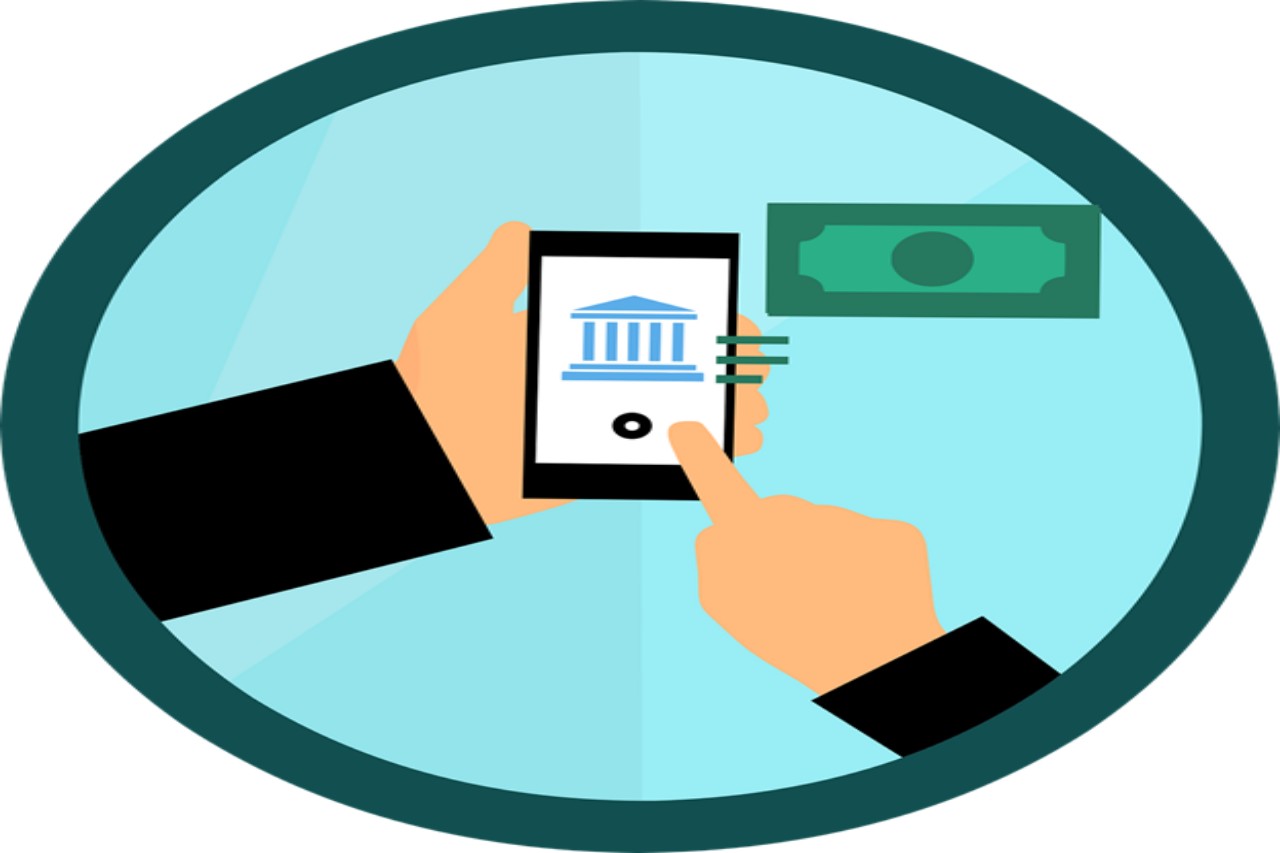 How Can You Perform an External Transfer in Canada?
As mentioned above, you can use several processes and methods to wire/ external transfer in Canada. Thus, the procedure of external transfer changes and varies with the transfer mode selected.
Let us now understand the various processes followed by different payment methods. Below is a list of the five most used methods for making an external transfer:
Method of External Transfer Process/ Steps to be Followed
S. No.
Method of External Transfer
Process/ Steps to be Followed
1.
Interac E-transfer* (using your bank's mobile application)
• Login to your bank's mobile application
• Access the section allowing you to "send money" and tap on it
• Select Interac E-transfer
• Select the account from which you wish to send money
• Enter the amount, which you intend to send
• Access the recipient's section and select the name of the person to whom you want to send money
• In case your intended recipient is not showing up, you will be required to add a recipient first
• You will also see a section allowing you to add some messages for your recipient. This is completely optional, and you can skip it
• At the bottom of this webpage, you will see a "Next" button. Click on it and move to the next screen
• This is the final page. You must review the transaction and finish your transfer
2.
Scanning QR Code (using any payments application)
• You can create an account on any of the payment mobile applications and set up your bank account
• You can request your payee to send you a QR code, which is associated with the bank account in which he or she wants to receive payment
• After getting a valid QR code, you can scan it by tapping the relevant option. In most cases, it is "Scan and Pay"
• Upon scanning the QR code, you will get to see a screen, which requests you for:
a) The amount of the transaction
b) The bank account from which you want to make the transaction
c) An optional message that you want to attach with your payment
• Click on "Next" and a new page will open that allows you to enter your transaction password/ code, which you have set up while adding your bank account to the mobile application
• Enter a correct password and click on "Next" or "Pay"
• Almost instantaneously, your payment will be received by your payee and even you will receive a message of debit from your bank
3.
Using UPI ID (using any payments application)
• If you don't want to use QR codes or don't have one then you can also make a payment using the recipient's UPI ID, which is linked to his or her bank account
• Ask your payee to send you his or her UPI ID
• Open your payments mobile application and click on "Send Money" or "Pay"
• Enter the recipient's UPI ID in the relevant field using your mobile's keyboard
• Click on "Next" and now you will see the name of your recipient flashing on the screen
• Enter the amount that you wish to pay and select your bank
• Click on "Next" and enter your transaction password/ code to authorize your transaction in the final step
4.
Using Recipient's Bank Details (using any payments application)
• It is a possibility that your recipient does not use any payments application and still relies on traditional banking
• In such a case, you can still send money by asking your recipient to give his or her bank details, such as:
a) Bank account number
b) Beneficiary Name
c) Branch name and address
d) Branch's Routing information (it comprises Canadian Financial Institution Number (of 3 digits) and Transit Number (of 5 digits)
• Enter all the details in the relevant fields and click on "Next"
• Enter your transaction password/ code and complete your transaction
5.
Wire Transfer/ Electronic Fund Transfer (EFT)* (by visiting the bank branch physically)
• You might prefer to move through the traditional route, due to several issues, such as:
a) Exhaustion of transfer limit
b) Fear of cybercrimes and other monetary frauds
c) Uncomfortable using mobile applications, etc.
• In all such cases, you can visit your bank branch and ask for a "Remittance form"
• You will be required to fill in the following details in this form:
a) Your name as spelled on your bank account
b) Your address, preferably, which you have given to your bank
c) The account number in which you wish to send money (don't use any spaces or special characters while filling out the account number)
d) The name and address of your recipient's bank branch (make sure that you have added the postal address as well)
e) The routing information of the branch
f) The SWIFT Business Identifier Code (in case it is available and/or is needed)
g) The amount, which you want to remit
h) The date of remittance
i) The service fees for effecting such wire transfer (also mention who will bear this fee. Are you bearing it all alone, sharing with your recipient, or your recipient is bearing it all alone)

* While using an Interac e-Transfer and EFT, you always remember that there are daily/ weekly/ monthly limits within which you can send your money. Some banks also levy charges upon making such transfers, known as Service Fees.
Post your comment
Join the discussion...