58 Views
Crafting a Regret-Free Retirement: Essential Financial Tips
6 min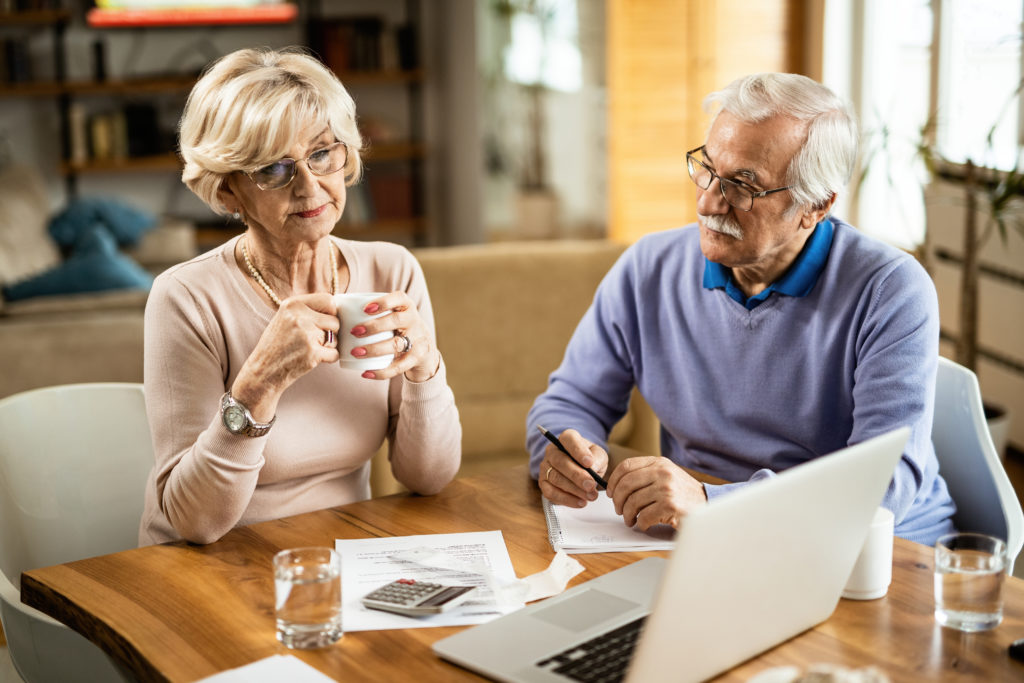 Retirement planning and the world of happiness.
A local survey in Canada revealed that more than 70% of retired personnel have financial retirement to enjoy their remaining life to the fullest without any regrets.
However, financial regrets can happen anytime, as any event can occur that disrupts your life if you are not prepared for it.
A retirement plan must be well-strategized and should also include that can help you manage unexpected expenses.
Financial mishappening can occur anytime, and you must brace yourself if it happens.
Whether you are retired or are planning to retire, you must have a solid retirement plan.
Here are some tips that can help you live a happy retirement life without any regrets.
Include Long-Term Care Expenses In Your Retirement Plan
Credits: Pixabay
Almost all people neglect long-term care expenses that can deplete their savings drastically.
After a person crosses the retirement age, the need for assisted living increases and the need for a nursing home might be around the corner.
People disregard that they might need such assistance and don't include this in their retirement plans.
It is one of the reasons people face financial struggles after retirement, leading to a troublesome lifestyle.
More than a 60% chance prevails that a person above retirement age requires a nursing home or assisted level.
This long-term care is expensive and puts a hole in the pocket of the person who has not taken care of this aspect.
Medicare does not cover most nursing homes.
These homes cost more than $1,000 per month and are expensive.
You will need to pay a large amount if long-term care is not in your plan.
Financial advisors have stated to include potential long-term care costs in their retirement plan and options for long-term care insurance.
Inflation
Credits: Pixabay
The undying problem of the world that increases day to day is inflation.
More than 2/3rd retired people bear the inflation problem that disrupts their financial management and depletes their money abruptly.
Most people disregard the costs of expenses that inflation can cause.
People suffer financial problems when inflation is in full swing and don't know what to do because their retirement plans do not consider inflation.
The other factors that are next to inflation that cause financial disarray are:
Unexpected dental expenses
Home expenses (renovation or repairs)
Decrease in the asset revenue or loss in investment property.
If these three factors plus high inflation are not in your retirement plan, you should strategize a new plan that has these all factors included.
Even if you are retired, or have time for retirement, creating a well-strategized plan consisting of spare money for these expenses is a must.
There is always time to change a plan, even if you have retired.
Even after retirement, you can create a bulletproof plan that will make a big difference in your financial life.
People underestimate their true potential, and some are afraid of the change. A well-laid plan requires attention and consideration of every aspect.
A tweak here and there can help you build your ideal retirement plan.
Managing Investments
Credits: Pixabay
There are several factors that you must be aware of and incorporate in your plan to have a strategic plan that can withstand any financial emergency you might face during your retirement.
Those factors, whether inflation or long-term expenses, must be present in your plan, and you must revise your investment or withdrawal strategies.
It will help you save money during your retirement so your pocket does not fall into a hole.
Managing your investments is one of the integral factors to having a solid retirement plan.
People tend to forget their investments and not manage them properly.
It can hinder your financial growth, and your strategy might not hold up very long and put you into financial disarray.
You must match your retirement funds according to your current lifestyle.
It does not mean that when you retire, your investments retire too; manage them so they work out in your favor.
Preparing Your Plan For Any Surprise Expenses
Credits: Pixabay
Life is unpredictable. That is the case when you are retired, financial disaster can occur anytime, and if you are not well prepared, you might land in financial trouble.
Even if you have a steady income, your retirement plan must cope with any unwanted expenses that can come down through your roof.
Most people do not have a full backup plan that can sway them away from a huge expense.
An unexpected medical bill or a house repair theme might knock at your door, and you might be unprepared for it.
These expenses are hard to tackle after retirement. The rising inflation also makes sure these expenses are expensive.
Having a financial advisor can help you build the best retirement plan.
Conclusion
A retirement plan lays the foundation of your retirement life. Here are some tips that can help you build a well-strategized retirement plan so you enjoy your retired life and do not have any financial regrets when retired.
Post your comment
Join the discussion...