80 Views
Understanding Home Insurance Policies and Coverage in the Greater Toronto Area 
6 min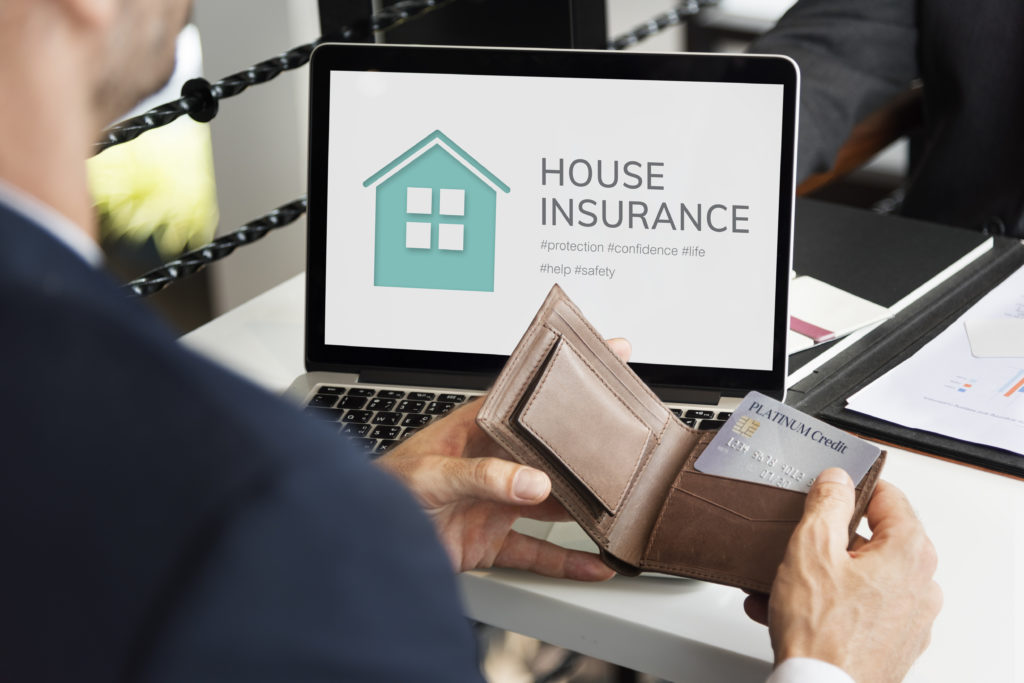 Protect Your Home, Protect Your Dreams! Home insurance may not be mandatory in GTA, but it's the wise choice for savvy homeowners. Unveil the secrets of lower premiums in the city, while discovering the hidden insurance costs in smaller communities. Climate change adds a twist, revealing how insurers tackle natural disasters. Don't miss our guide on GTA's home insurance policies – safeguard your home sweet home
Factors Influencing Home Insurance Premiums in the GTA
The GTA's real estate market plays a crucial role in influencing home insurance premiums, which tend to be relatively lower compared to those in other major cities. However, for prospective buyers who are concerned about affordability, exploring smaller communities as an alternative option requires mindfulness of potential fluctuations in insurance costs.
Real Estate Market Impact:
The GTA's real estate market is characterized by high property values, making homeownership more expensive.
However, insurance premiums for homes in the GTA are relatively lower compared to those in some other large cities.
This discrepancy may be attributed to factors such as the region's risk profile, population density, and availability of insurance providers.
Home Characteristics:
The characteristics of individual homes can significantly influence insurance premiums.
Smaller communities like Windsor, Ontario, often have more detached homes and larger lots.
While these homes offer space and privacy, they may also carry higher insurance costs.
Larger properties can be more challenging to protect, requiring additional types of coverage for structures like garages, sheds, and guest houses.
Climate Change Concerns:
Climate change has become a growing concern within the insurance industry. Cosmopolitan areas like the GTA have undertaken significant large-scale projects to enhance their defences against flooding and the escalating intensity of storms.
These efforts aim to reduce the risk of property damage caused by natural disasters.
However, rural and small-town areas may have different levels of preparedness when it comes to tempering flood-related risks, potentially leading to higher insurance premiums in some regions.
The Impact of Natural Disasters on Home Insurance
The Greater Toronto Area (GTA) has witnessed its fair share of natural disasters, prompting heightened focus on home insurance coverage and claims. Being aware of these potential risks can empower homeowners to make well-informed decisions regarding their insurance coverage.
Rising Costs of Insured Damage:
Despite the GTA's lower home insurance premiums, the region has not been immune to the increasing financial impact of natural catastrophic events.
The Insurance Bureau of Canada (IBC) reported an annual average expenditure of $2 billion on insured damage during a specific period.
Severe Weather Events in 2022:
In 2022, the GTA experienced severe weather events that significantly contributed to escalating costs of insured damage across Canada.
The total insured damage for these events reached a staggering $3.1 billion, making it one of the costliest years for insurance claims in Canadian history.
These events underscore the importance of having comprehensive home insurance coverage to protect against the financial burden of property damage caused by natural disasters.
Types of Home Insurance Policies in the GTA
Home insurance policies in the GTA offer different levels of coverage, allowing homeowners to choose a package that best suits their needs and budget.
Basic Coverage:
Basic coverage offers minimal protection for specific perils explicitly named in the policy.
These named perils may include risks like fire, windstorms, and theft. Basic coverage is generally the most affordable option for homeowners
However, it is essential to understand that this policy will only provide coverage for the specific risks explicitly mentioned in the policy.
Broad Coverage:
Broad coverage provides more comprehensive protection than the basic package. It covers all perils, except those specifically excluded in the policy.
This type of policy may also include coverage for some contents of the home, offering a broader scope of protection compared to basic coverage.
Comprehensive Insurance Package (All Perils Policy):
The comprehensive insurance package, also known as an all perils policy, offers the highest level of protection.
It safeguards the home against all perils, regardless of whether they are explicitly named in the policy.
This policy not only protects the structure of the home but also covers its contents. As a result, homeowners with a comprehensive insurance package enjoy a comprehensive safety net against a wide range of risks.
Understanding Home Insurance Coverage
Home insurance coverage consists of various elements, each serving to protect different aspects of a homeowner's property and belongings.
Property and Building Coverage:
The actual framework of the house and the property are both covered by property and building coverage.
It offers monetary protection against a variety of risks, including water damage, fire, theft, and vandalism.
When reviewing a home insurance policy, it is essential to ensure that additional coverage requirements for secondary structures on the property, such as garages or guest houses, are adequately addressed.
Personal Property Coverage:
The homeowner's belongings, such as furniture, clothing, gadgets, and sporting goods, are covered by personal property insurance against theft and damage.
Standard policies often have coverage limits for certain categories of belongings.
Homeowners with valuable items such as fine art, expensive jewelry, or high-end electronics may require additional coverage or endorsements to adequately protect these assets.
Additional Living Expenses Coverage:
This coverage helps with temporary housing costs if you are temporarily displaced.
If your home is damaged and you must stay in a hotel for a week, this coverage will reimburse the room and food costs up to a specified limit.
Conclusion:
Home insurance policies are of utmost importance in safeguarding homeowners in the Greater Toronto Area against potential risks and financial hardships arising from natural disasters and other perils. Insurance premiums can be influenced by the real estate market and home characteristics specific to different regions, necessitating prospective homebuyers to carefully factor in these elements when assessing their insurance requirements. By gaining a clear understanding of the available types of home insurance policies, their coverage options, and the implications of natural disasters, homeowners can make informed decisions and ensure comprehensive protection for their residences and belongings.
Post your comment
Join the discussion...