76 Views
Do You Require Personal Loan Insurance?
6 min
Personal loan insurance safeguards you and your family in case of any mishappening such as:
Illness
Loss of job
Death
These are the top reasons why most Canadians face bankruptcy, as these cannot be predicted, and such events can occur anytime. These events disrupt your financial well-being, and you cannot keep up with anything that requires financial stability. Personal loan insurance covers loan payments when any catastrophe strikes, and you lose your ability to pay. It will also strengthen you mentally as you and your family are safe from the aftermath of such financial emergencies.
Working of a personal loan insurance
Personal loan insurance safeguards you from situations where you cannot keep up with the loan payments.
It is an optimal financial product that is a boon when a financial emergency strikes.
Several situations as illness, job loss, death, or hospitalization, force you to become financially weak, and personal loan insurance saves the day by ensuring your debts are repaid.
You pay a specific premium monthly or as per your policy, and when such conditions arise that prevent you from working or your death, this premium will cover some or all of your debt, so your loved ones don't have to face any difficulties. Personal loan insurance is not mandatory but additional during the loan approval process.
Events that a personal loan insurance cover
Loss of job
Illness
Accidents
Death
Different policies have different aspects, so you must scrutinize their every detail. A policy regarding death and monthly payment coverage is separate. Hence, if you want to be covered in both scenarios, you may have to buy two separate policies.
People that must opt for a personal loan insurance
Credits: Pixabay
There are several factors to consider before opting for personal loan insurance.
Personal loan insurance can be expensive and is not suited for everyone.
If you have a small debt, you should skip this insurance.
If you have a stable job and are physically fit, personal loan insurance may not be worth it.
There are several conditions to consider when opting for personal loan insurance:
The total payment of the policy.
All illnesses are covered in the policy.
Disabilities covered in the policy.
Type of employment this policy covers (Your job may not be on the list).
Loss of coverage conditions.
Types Of Personal Loan Insurance
There are three types of personal loan insurance generally. They act in different ways and cover your debt for various circumstances.
Disability Loan Insurance
A disability loan insurance ensures the buyer in case of any injury or illness that prevents the buyer from working. The type of illness that the buyer is suffering from shall be included in the policy to reap the benefit of that insurance.
Job Loss Insurance
This type of policy covers the buyer if they lose their job or if there is a lay off which you are part of.
Life Insurance
Life Insurance helps in paying your remaining debt if you are insured before you die. In case of death, this insurance is helpful to the loved ones you have left behind so that they overcome this financial emergency at such a heartbreaking moment.
This insurance will support your family and covers the remaining balance for you.
Cost Of A Personal Loan Insurance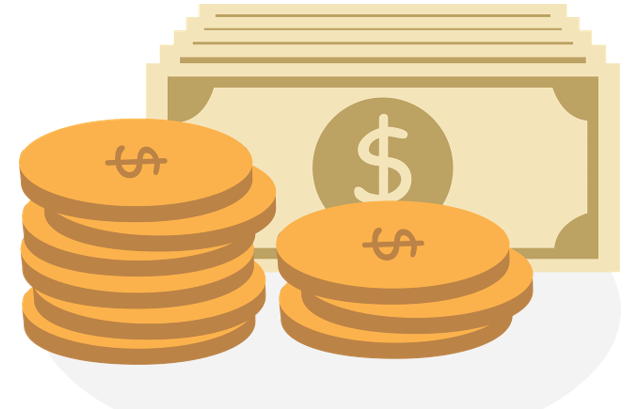 Credits: Pixabay
Personal loan insurance can be quite expensive than other forms of insurance. Your needs and financial health would be considered for the amount you will pay for this loan insurance.
A lender considers several factors when giving a number for personal loan insurance:
The personal loan amount that you owe.
Time required to deal with your loans.
Health, age, and gender.
Buying A Personal Loan Insurance
Credits: Pixabay
You can buy personal loan insurance from financial institutions like banks, credit unions, or private loan providers like Caisse Populaires.
Financial institutions and lenders encourage buying personal loan insurance but cannot charge you for it without your consent.
A separate agreement is signed when you buy personal loan insurance.
If you buy personal loan insurance from a federally-recognized institution, they will provide a well-drafted policy where you will be able to see:
Description of the product
How and when the product starts
Charging fees for the financial product
Conditions required to cancel the financial product
Personal loan insurance is sold by financial institutions and private loan providers and not by licensed insurance representatives.
Payment Method for personal loan insurance:
At the time of the application process.
As a monthly loan payment.
Pros and Cons of a Personal Loan Insurance
Credits: Pixabay
Pros
When suffering from a job loss or illness, it can prevent loan defaults.
When you pass away, this prevents a financial outbreak in your family.
Cons
Generally expensive
These policies don't generally include pre-existing illnesses.
Some types of employment are not supported such as freelancing, self-employment, and so on.
Conclusion
Personal loan insurance can be a good thing if you have multiple debts and don't want to have your family shoulder this burden when you pass away or when you are not employed. However, there are some factors to consider before buying a personal loan insurance and we have listed them to give you an idea whether to buy a personal loan insurance or not.
Post your comment
Join the discussion...