199 Views
Know Everything About Trip Cancellation Insurance In Canada 
6 min
Planning a trip? Be sure you know about trip cancellation insurance. Read this blog to know everything you should know.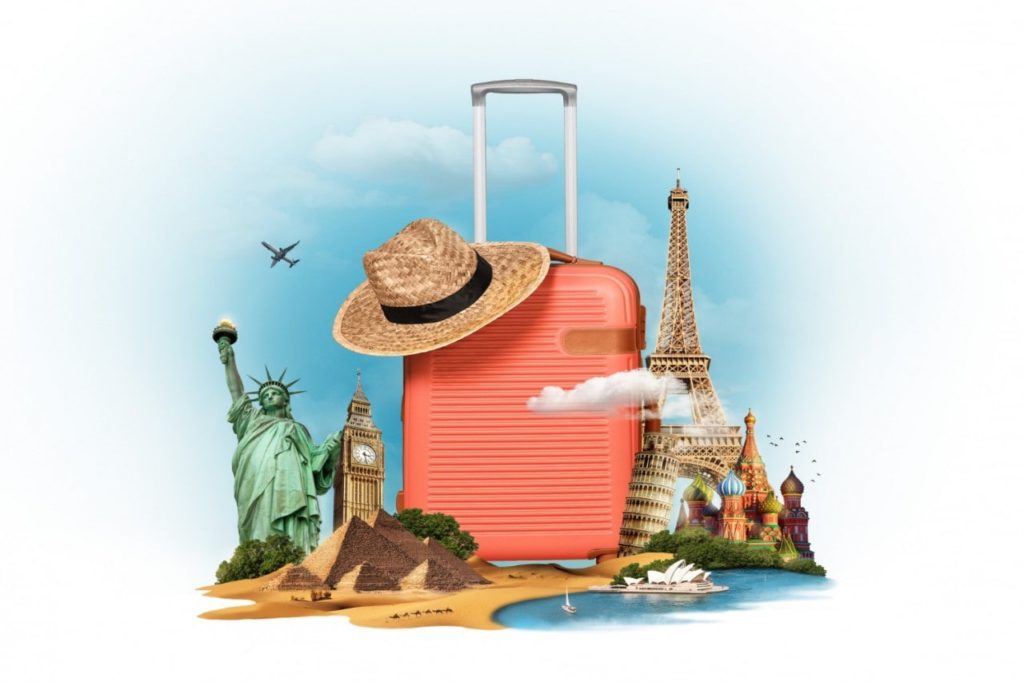 In effect, we do not have control over anything. We might plan for 100 years, but what happens is beyond our comprehension. Vacations are one of the best forms of rejuvenation that can refresh you and relieve your stress. But it is not every time that we can go on our planned trips and vacations. Well, legends say nobody can defy God. But you can certainly save yourself from the associated financial losses by opting for trip cancellation insurance.
What Is Trip Cancellation Insurance in Simple Language?
"In this modern world, an Eiffel tower might not surprise you. I was always in complete awe of it. What architecture! Marvelous. Thus, I decided to visit Paris in early September.
But, two days before my travel, my mother fell from the stairs, and I sustained a few fractures. Consequently, I canceled my dream trip, and I was under financial losses," said Lucas Brown, a resident of the Greater Toronto Area.
Lucas is not alone. There are simply stories related to trip cancellations that have put people under severe financial losses.
Thus, on the heavy demand of such aggrieved people, the insurance companies launched a customized solution known as "trip cancellation insurance."
You can claim a "reimbursement" for all your forfeited and non-refundable expenses if you must cancel your trip due to unforeseen events and situations.
Let us explore more about this insurance product.
Four Best Things About Trip Cancellation Insurance
Only God knows what is going to happen next. However, humans can certainly prepare for the worst. A trip cancellation insurance policy allows you to claim all your non-refundable travel-related expenses. Let us explore more and understand the top four things related to trip cancellation insurance.
1. When Should You Buy the Policy?
Buy a trip cancellation insurance policy before your departure as it covers all the expenses incurred before your departure.
For example, if you plan to travel on 29th May 2022 and you have a flight at 2:00 PM, you must buy this policy before this time and date.
This policy is usually an additional layer of protection and acts consonance to your basic travel insurance.
2. What Are the Various Travel-Related Expenses Covered by Your Trip Cancellation Insurance?
There is no definite answer to this question as different insurance companies have varying terms and conditions related to the insurance product which they have developed. However, we can still list out some of the commonly covered expenses. These are:
You or any of your travel companions sustained an injury (partial or permanent) or developed any medical condition that rendered you or them incapable of going on the trip.
There was an instance related to:

Your death
The death of your travel companion
The death of your family member due to which you cannot go on the trip
The place you were supposed to go has been closed out to tourists for several reasons, such as rough weather, political turmoil, strikes, natural disasters, etc.
You get a legal order, which summons you or restricts your movement, leading you to cancel your trip.
3. What Are the Various Expenses Not Covered by Your Trip Cancellation Insurance?
This insurance product does not cover any expense incurred owing to foreseeable events or actions that you could avoid. Let us understand this better by knowing about some uncovered situations. These are:
You purchased a trip cancellation insurance policy when there were reasonable chances of the trip canceled.
For example, you took a trip cancellation insurance policy to Jamaica when it was under peak hurricane activity.
You suffered from an injury which turned out to be self-inflicted
Situations of pregnancy, birth of the child, and elective abortion
You were involved in substance abuse or alcohol/ drug abuse
You could not go on your trip because of the development/ emergence of your pre-existing health conditions
You canceled your trip because you took part in any training or sporting event.
4. What Is the Typical Range of Insurance Premium Paid Under a Trip Cancellation Policy?
Again, it varies. Typically, you will be required to pay anywhere between 5% and 10% of the total estimated cost of your trip in premiums. For example, if you have purchased a tour package of $8,000 for a trip to India, you will pay between $400 and $800 in the insurance premium.
This variation is on account of several factors, such as:
Traveler's age: The higher the age of travelers, the higher the premium.
Number of Travelers: If you plan to carry more travelers on your trip, be ready to pay a higher premium.
Coverage Limit: If you want a higher coverage limit, you will be required to pay more in premiums.
It will be a one-time premium, and after paying this, you can cover all your trip cancellation expenses.
How Does a Trip Cancellation Insurance Work?
Let us understand the working of this insurance policy through a practical example.
Olivia, Lucas, and their two kids went on a holiday to London, United Kingdom.  
They looked at all the arrangements and handpicked a tour package name Classic London. 
This package cost them $7,300  
Lucas calculated and found that if he cancels the trip before their departure, the refund of only $2,250 from the travel company. 
Hence, along with this package, they also purchased a trip cancellation insurance policy after paying a premium of $500  
They were to go on 23rd March 2022 and had their flight at 10:00 AM.  
However, at 7:00 AM on the date of their departure, that is 23rd March 2022, Olivia slipped on the floor and sustained a back fracture.  
Lucas was quick to take her to the hospital, and afterward, he cancelled the trip.  
The insurance agency reimbursed the non-refundable expenses, which amounted to $5,050 ($7,300−$2,250) 
Post your comment
Join the discussion...